The ASF Surf Comp Series has been a blast to watch and photograph. Comp #2 was held last week at Paradise Beach Park in Melbourne, Florida. I couldn't be more stoked to spend a beautiful day at the beach supporting the local groms and photographing awesome surf.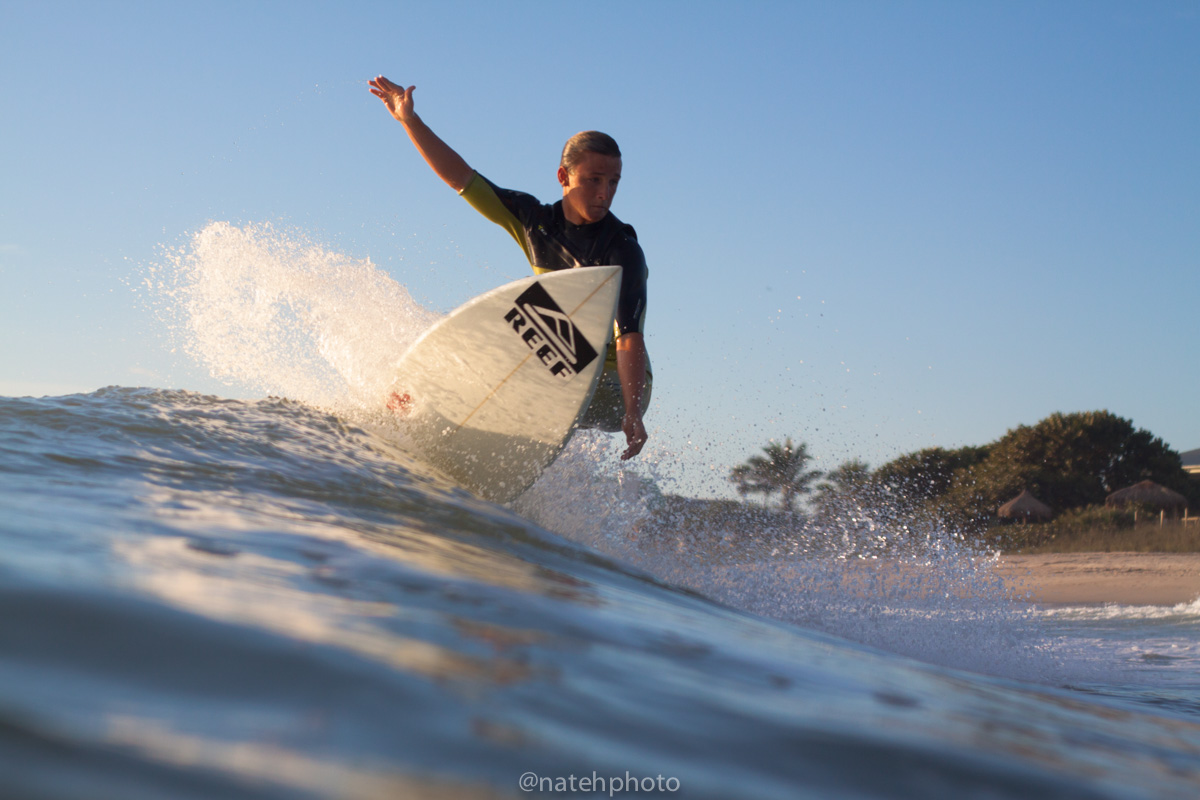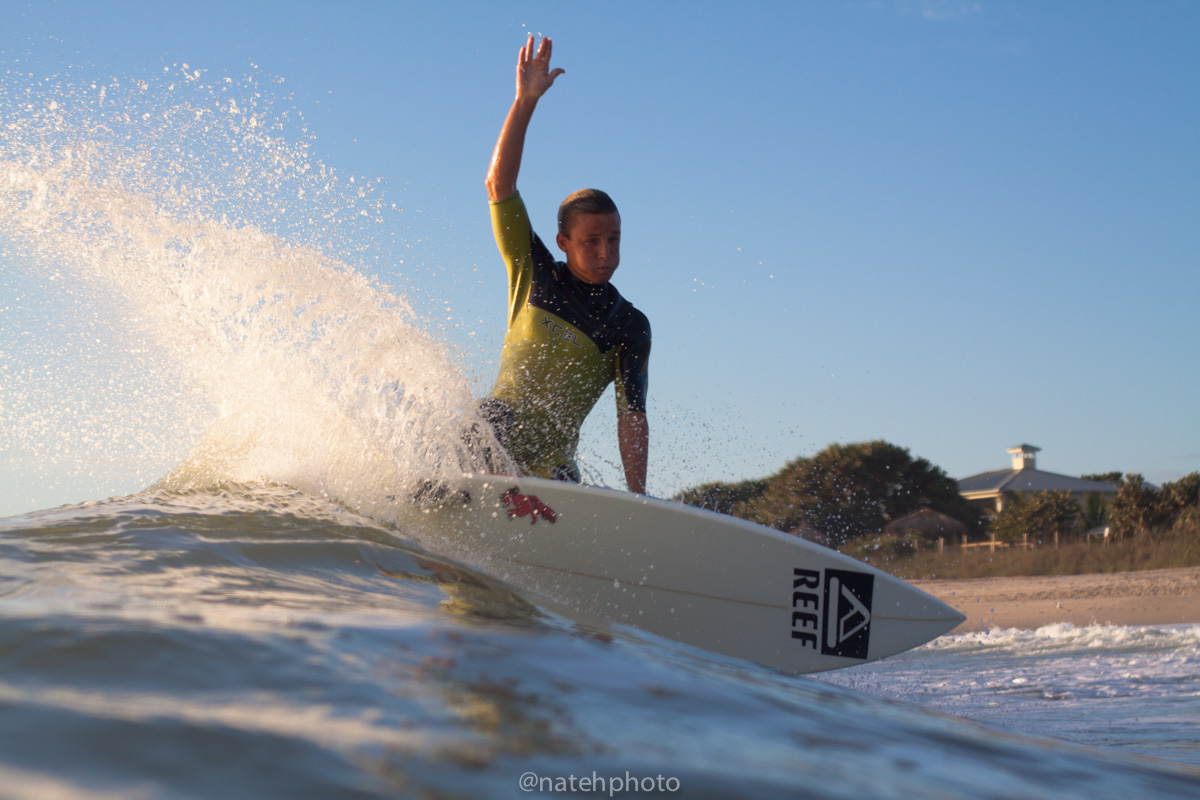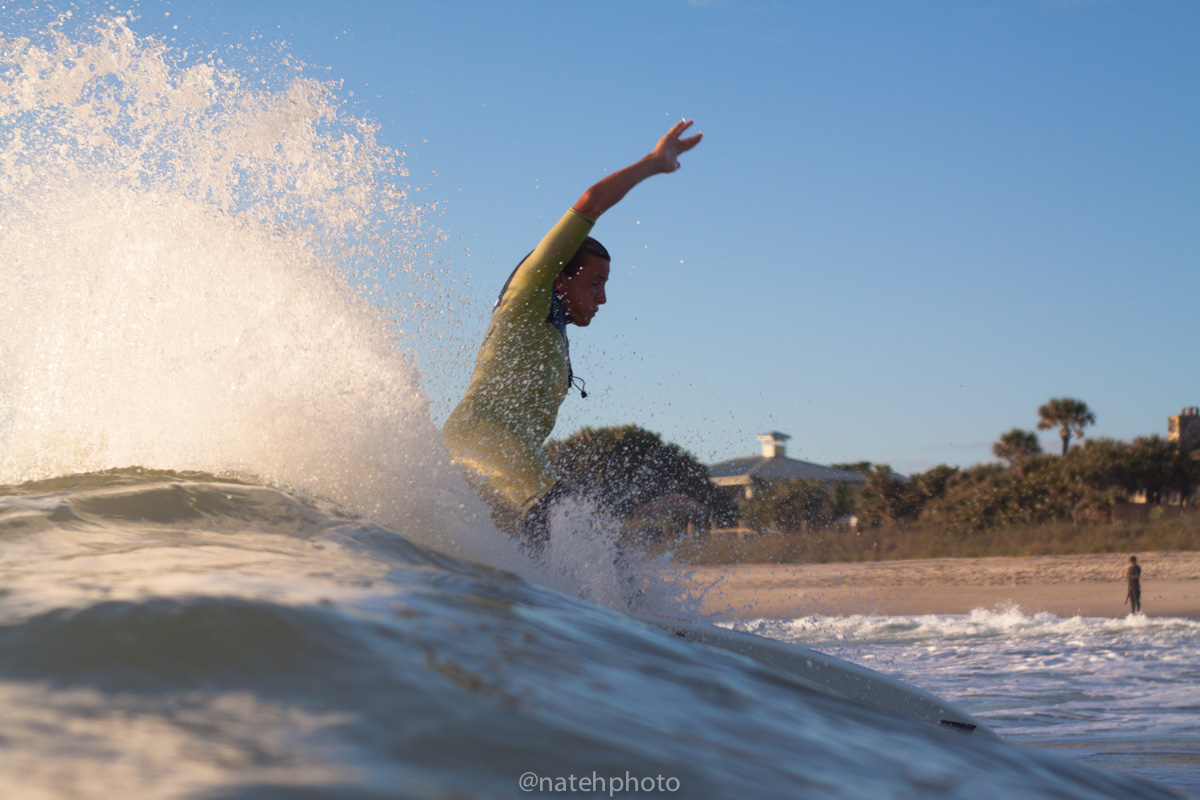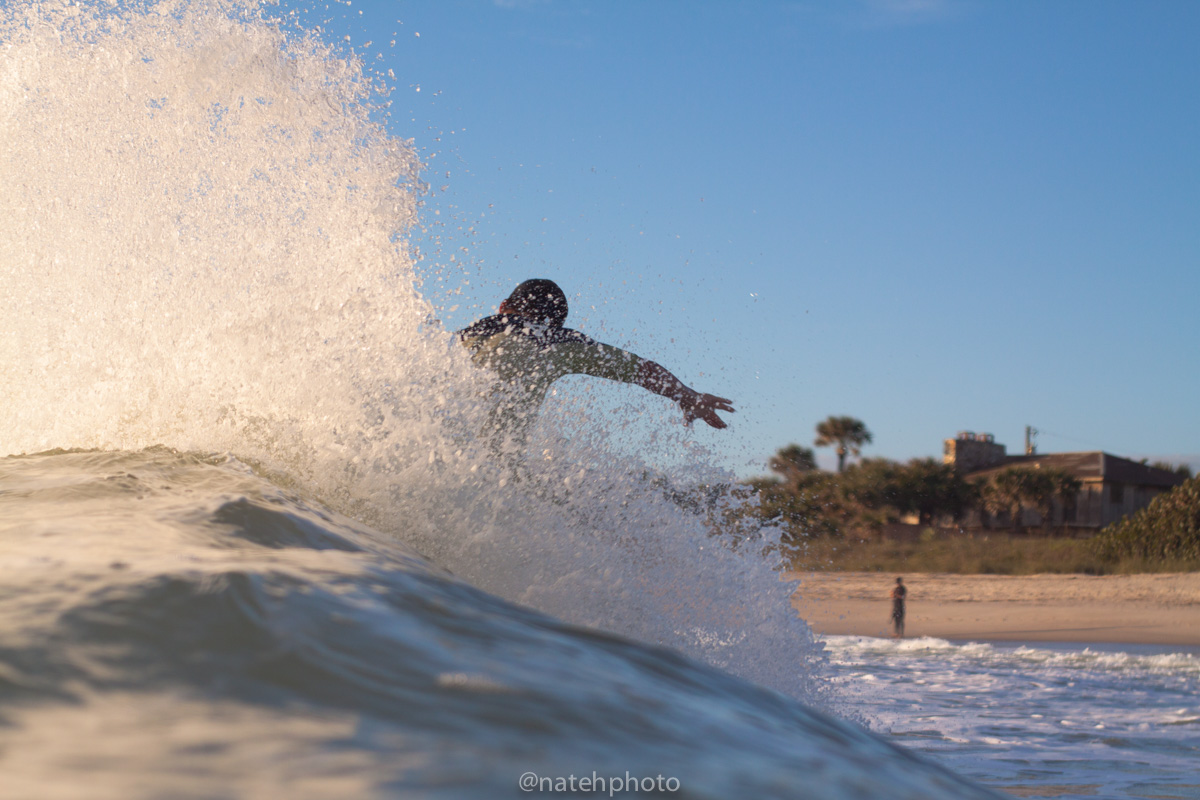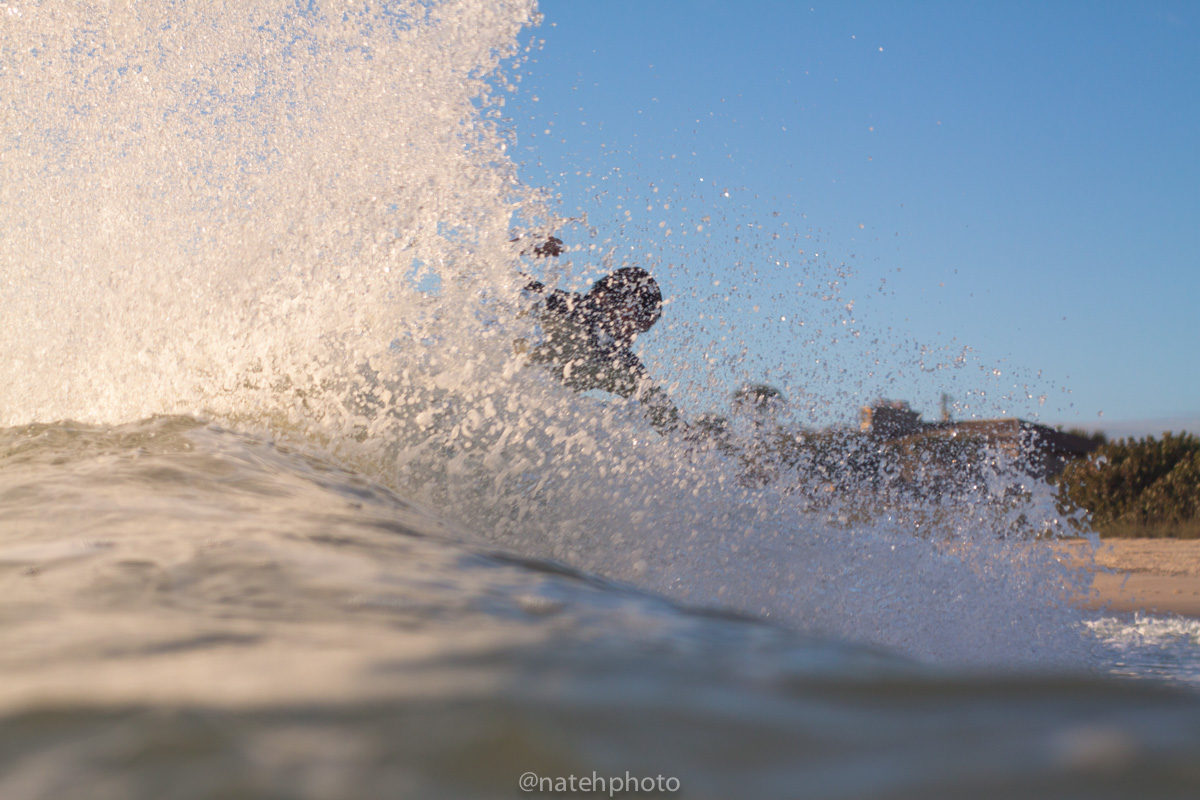 Chauncey Robinson likes to start his days with powerful sweeping turns.
ASF Comp Gallery.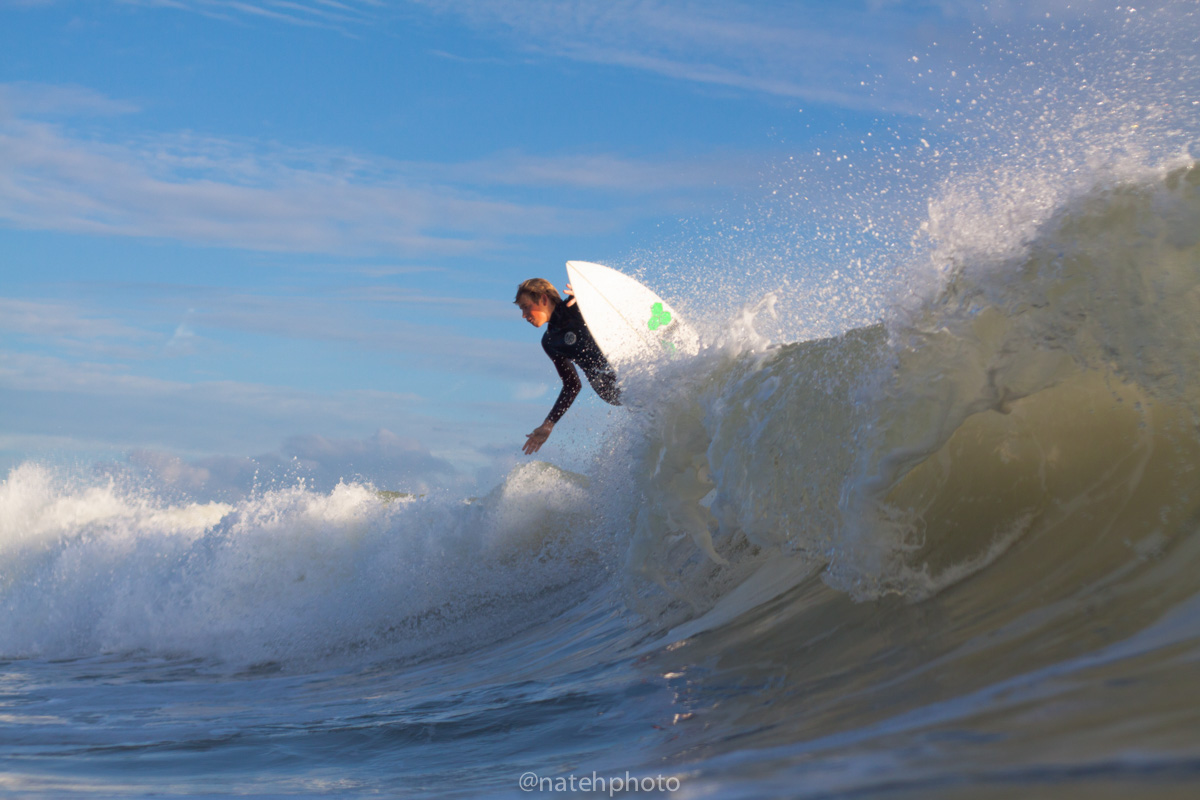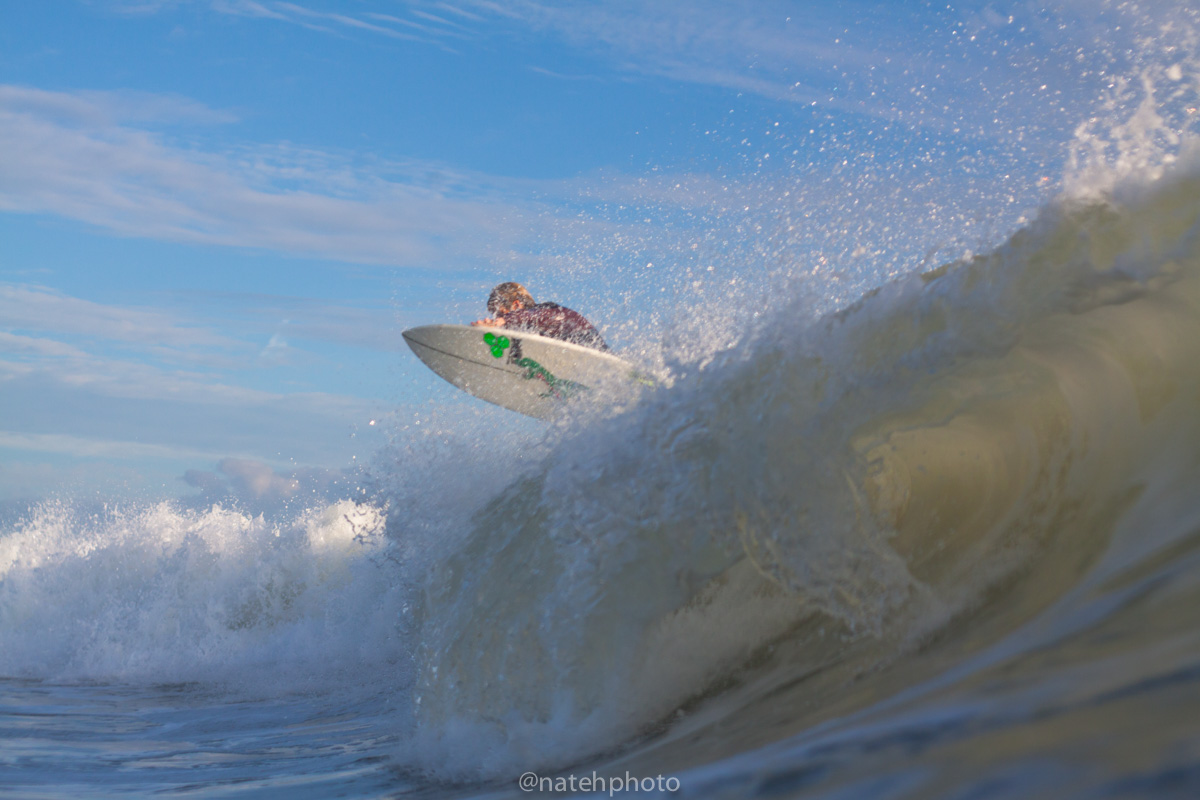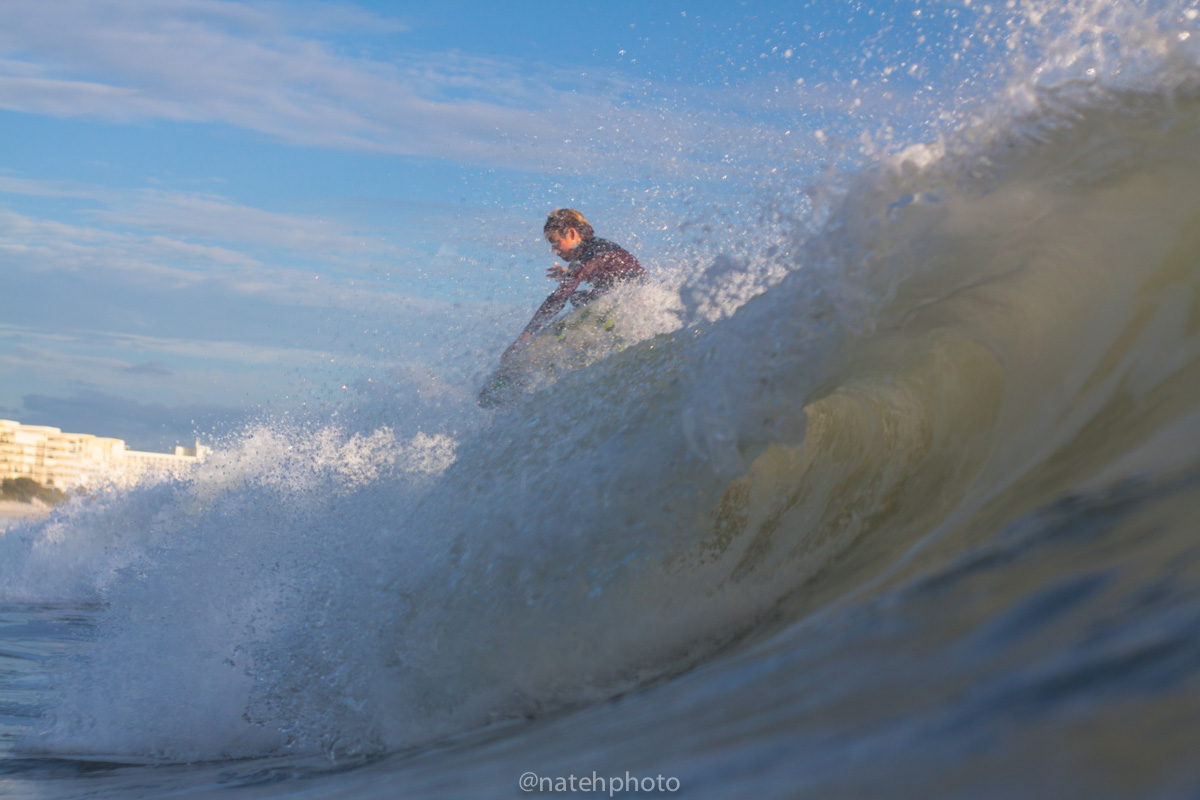 ... and that was just the warm ups..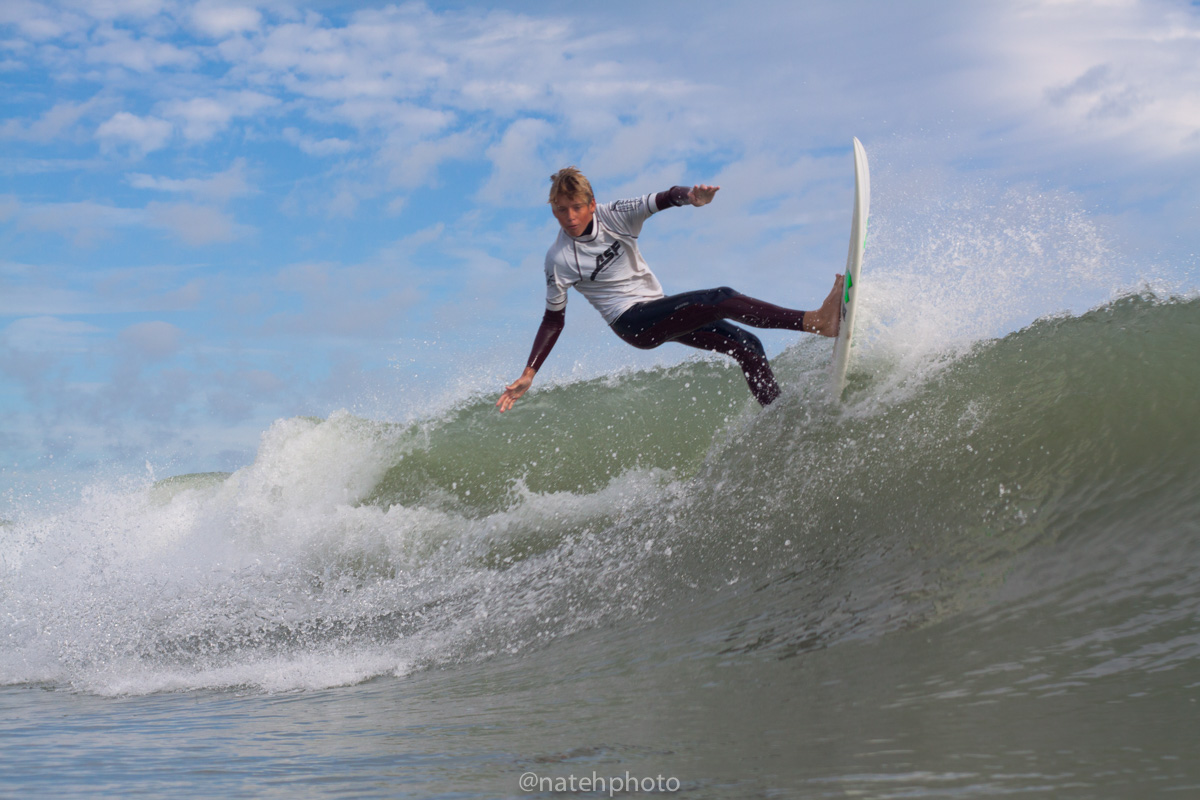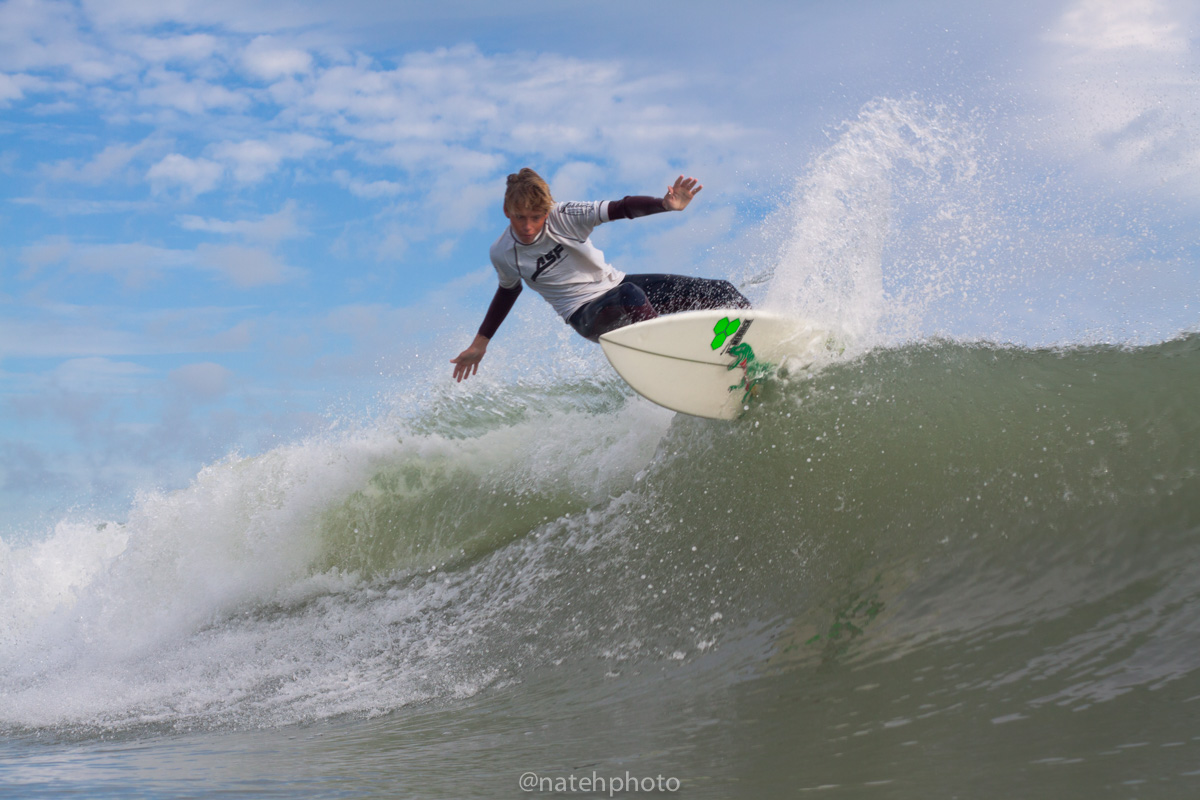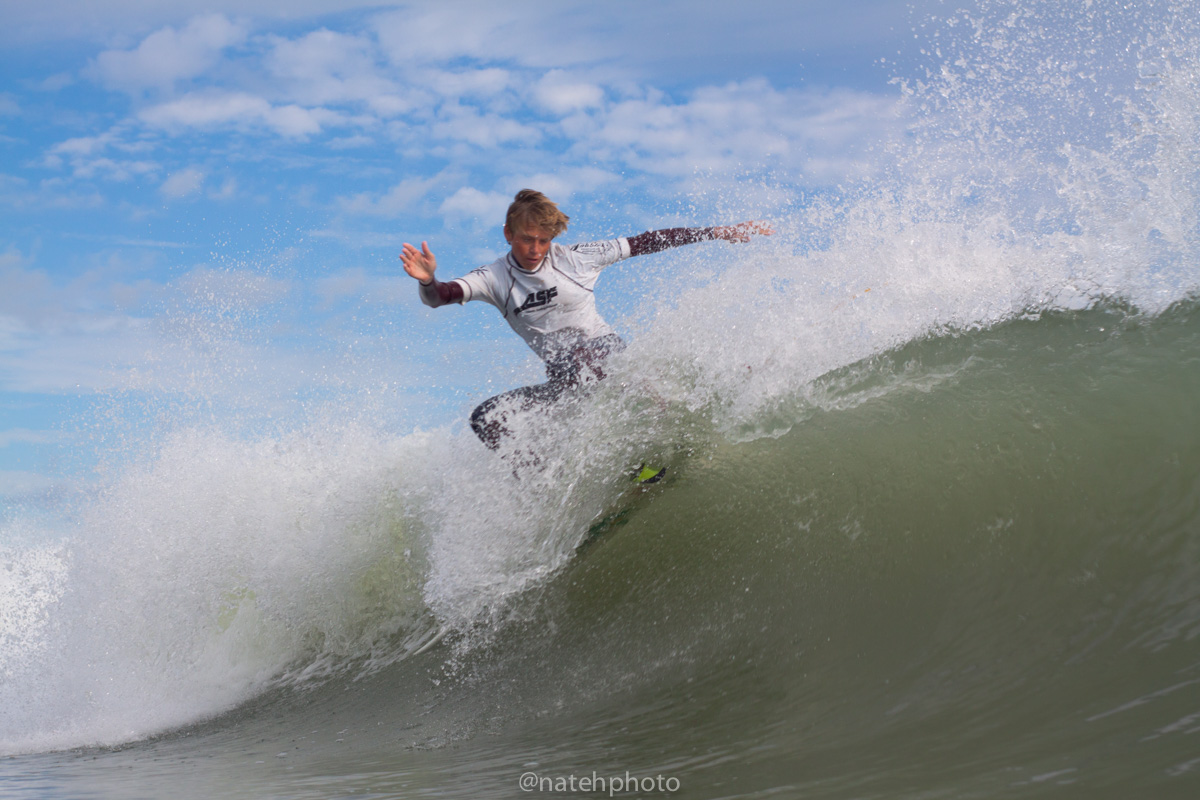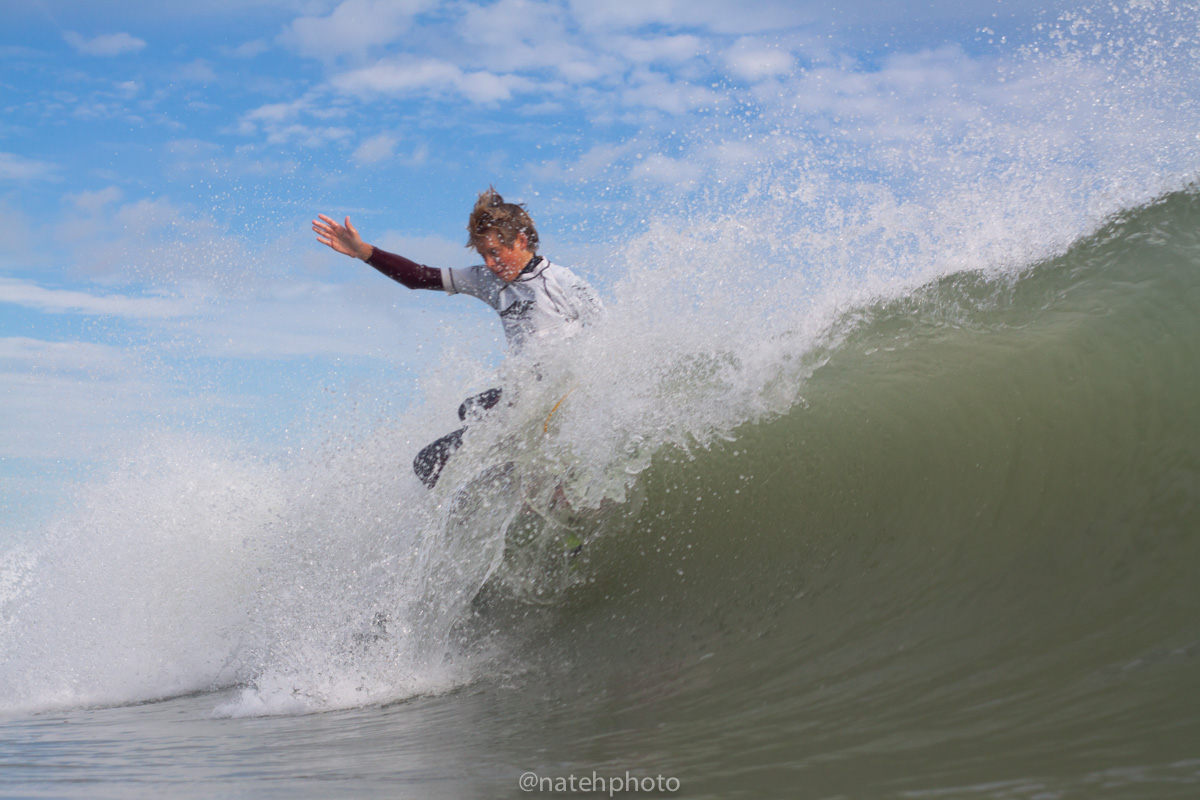 As the heats were going through it was fun to watch the difference in age groups as well as the styles of surfing. Some heats it was vertical turns and fin free hacks, other heats the swell lined up for long turns and cut backs. Each heat the surfers had to adapt to the quickly changing conditions.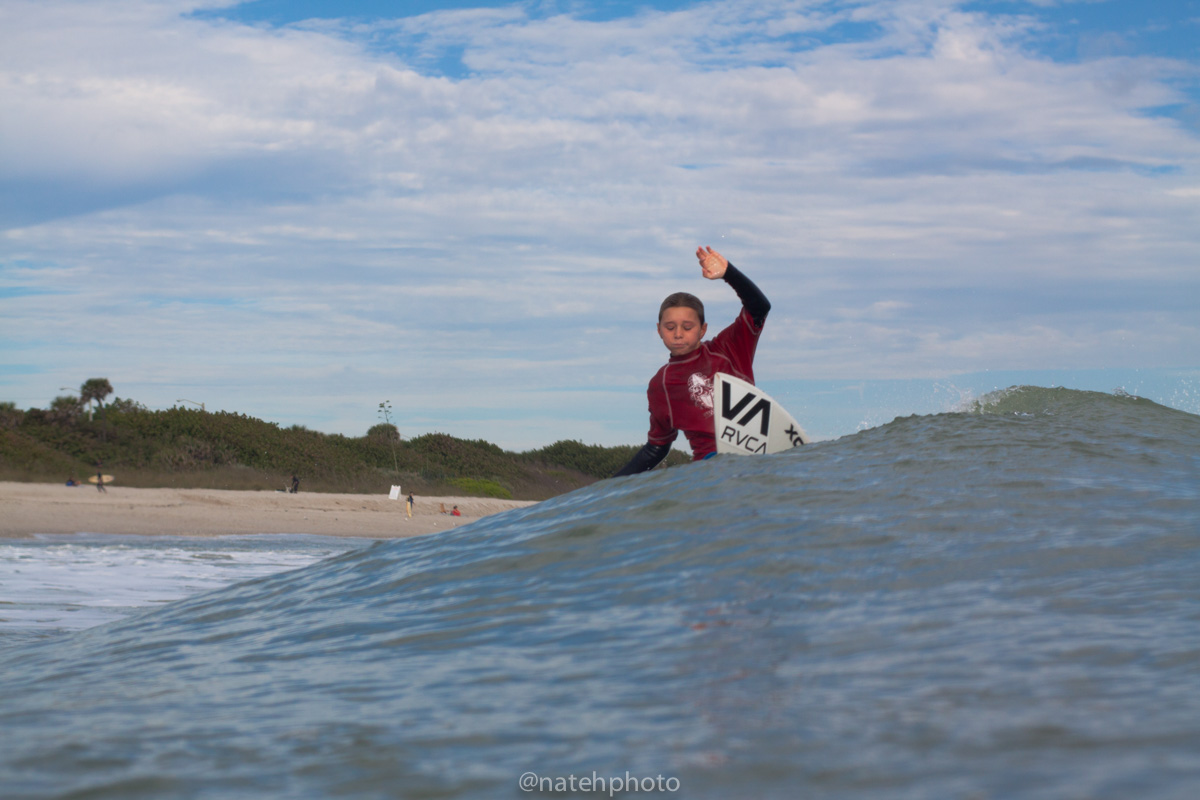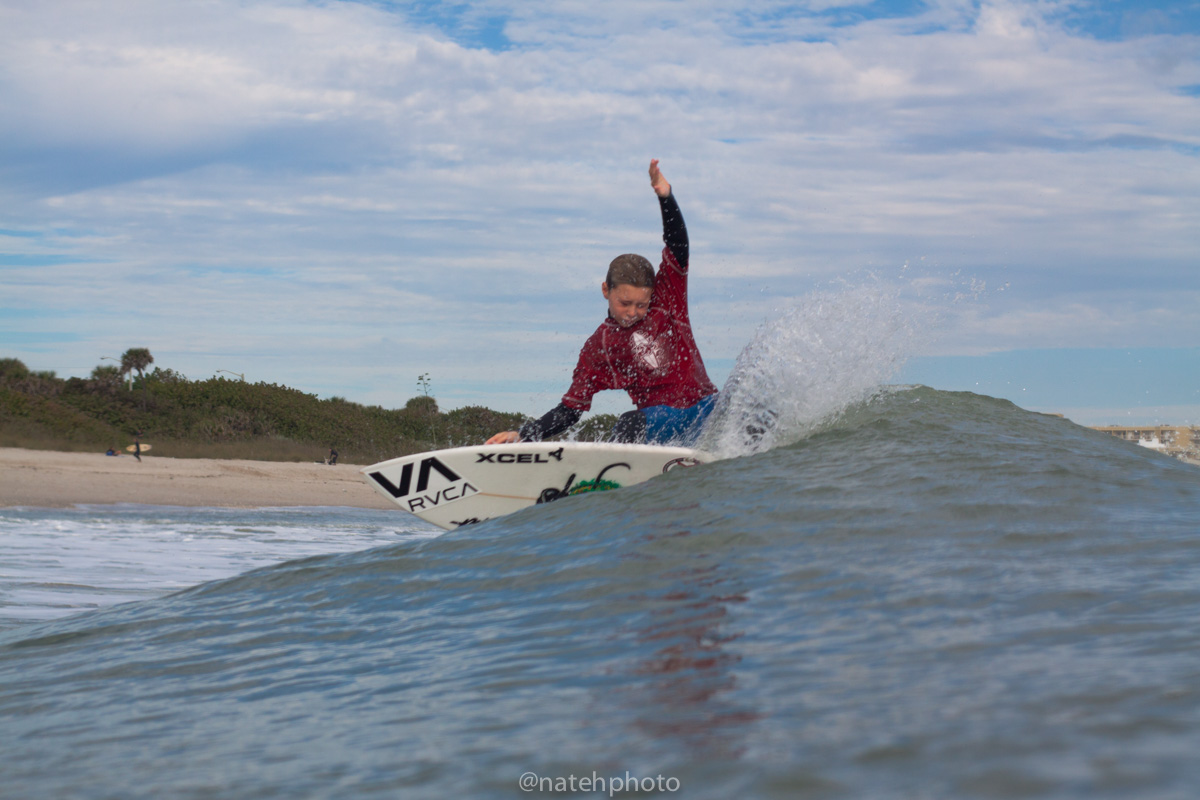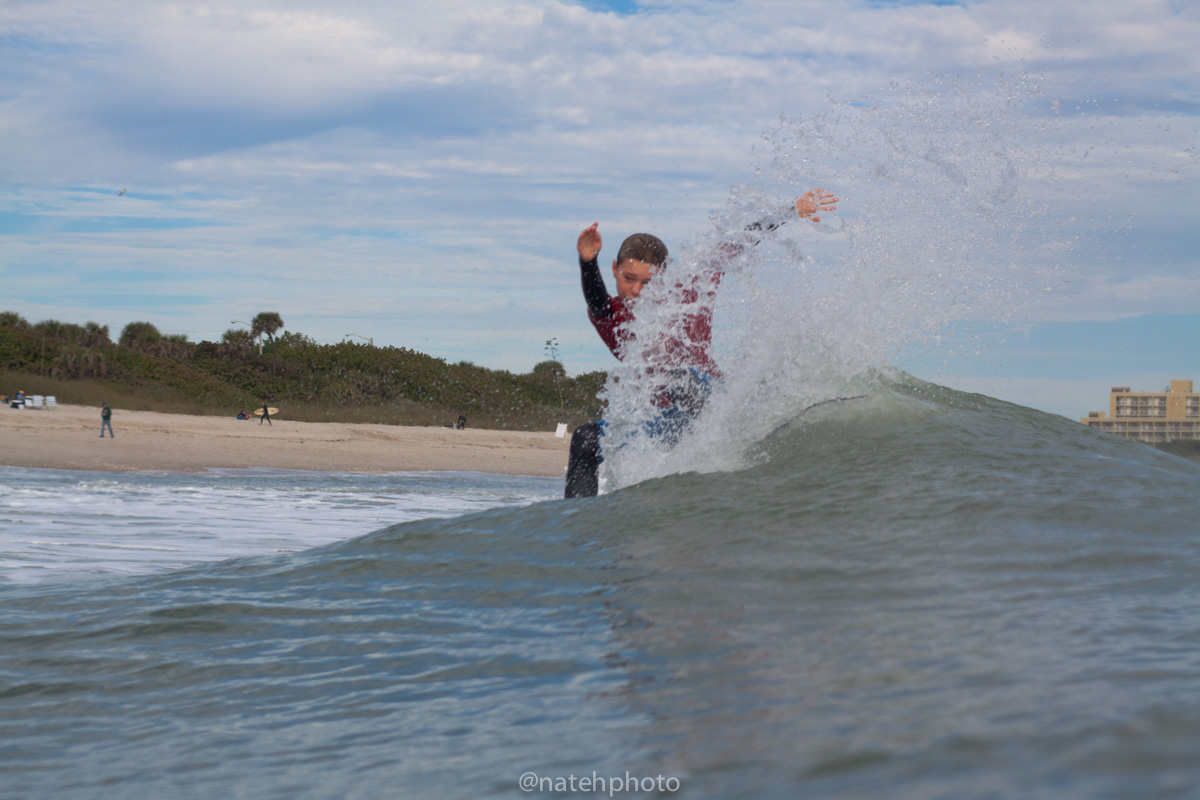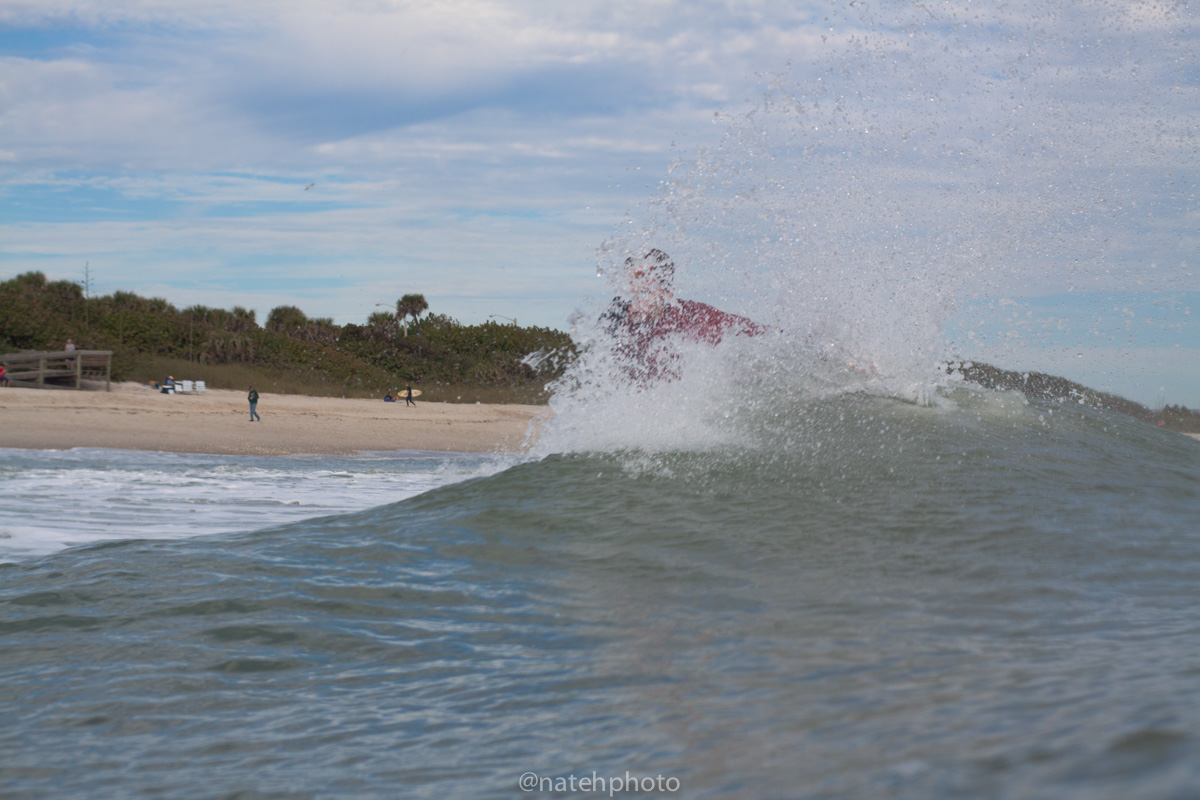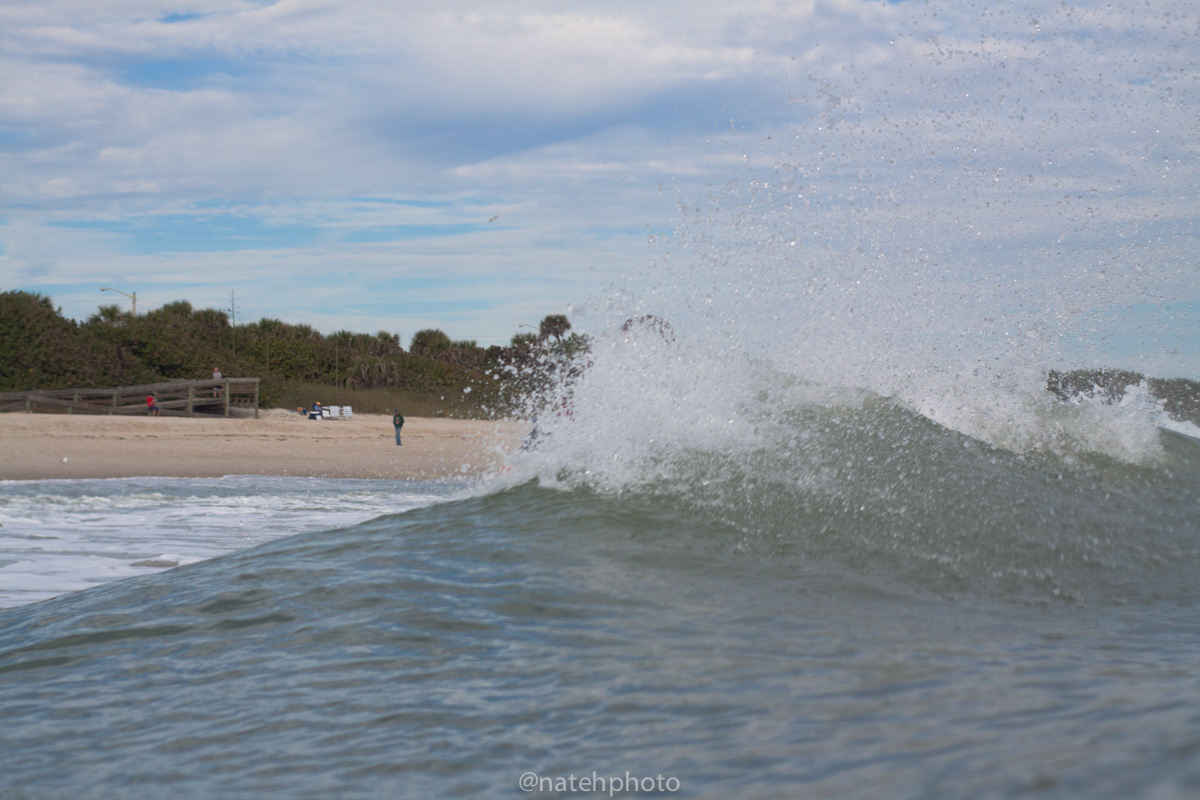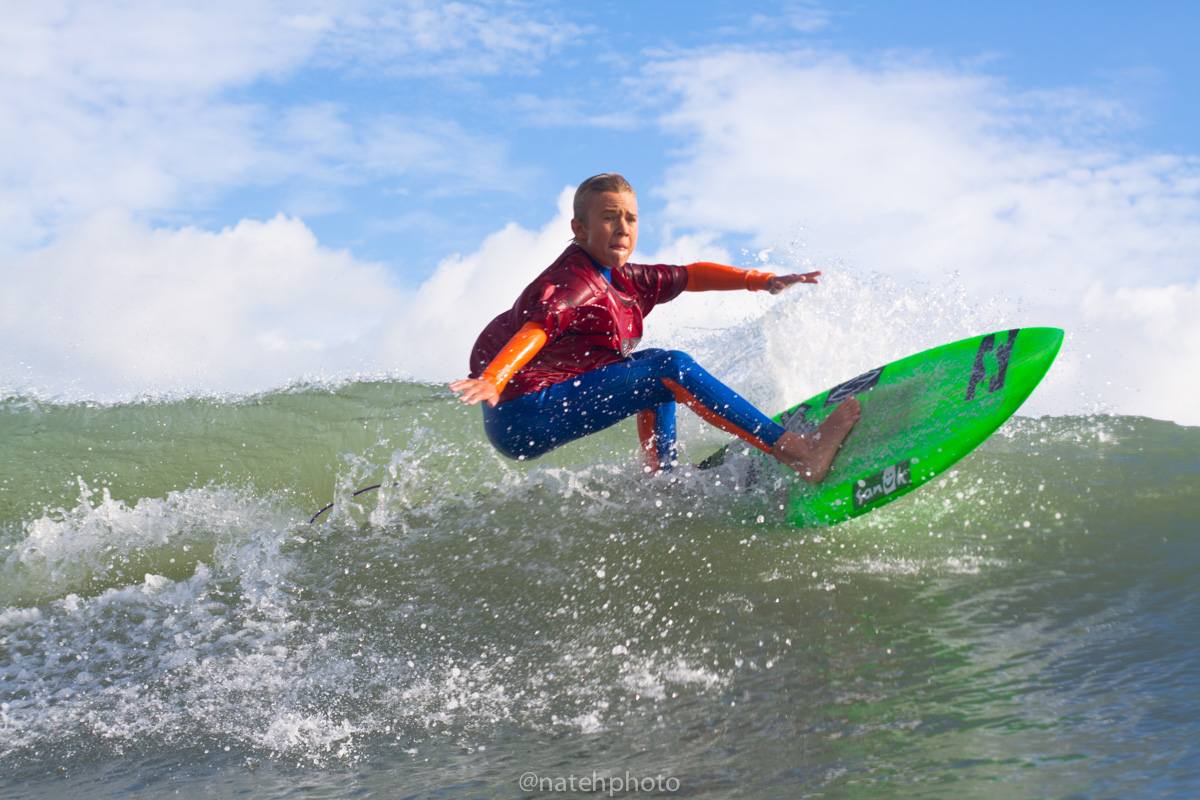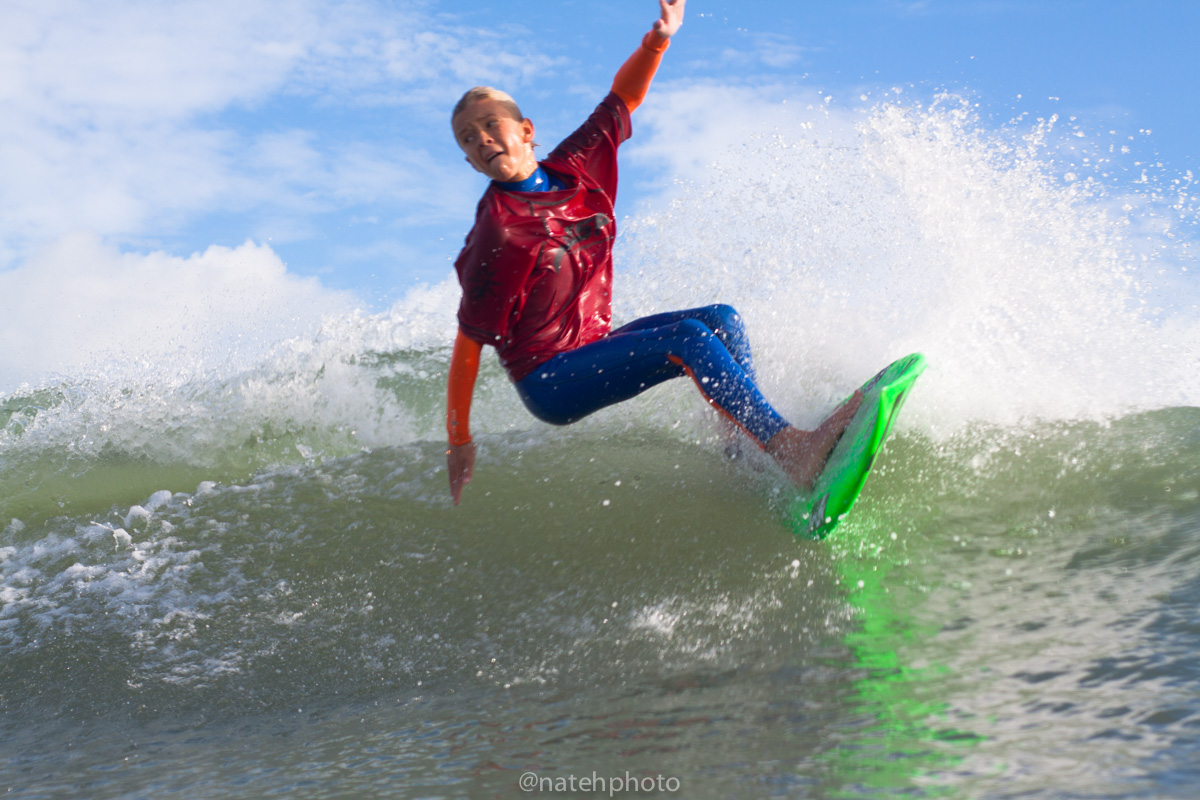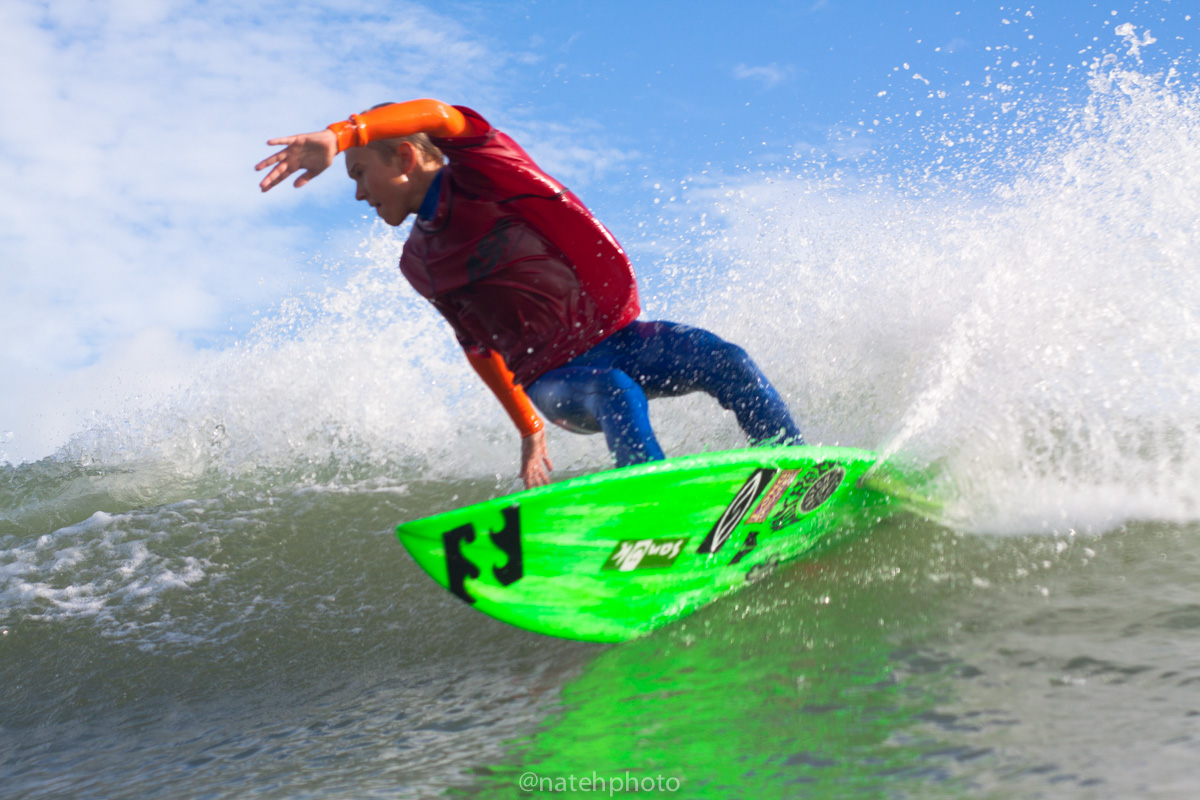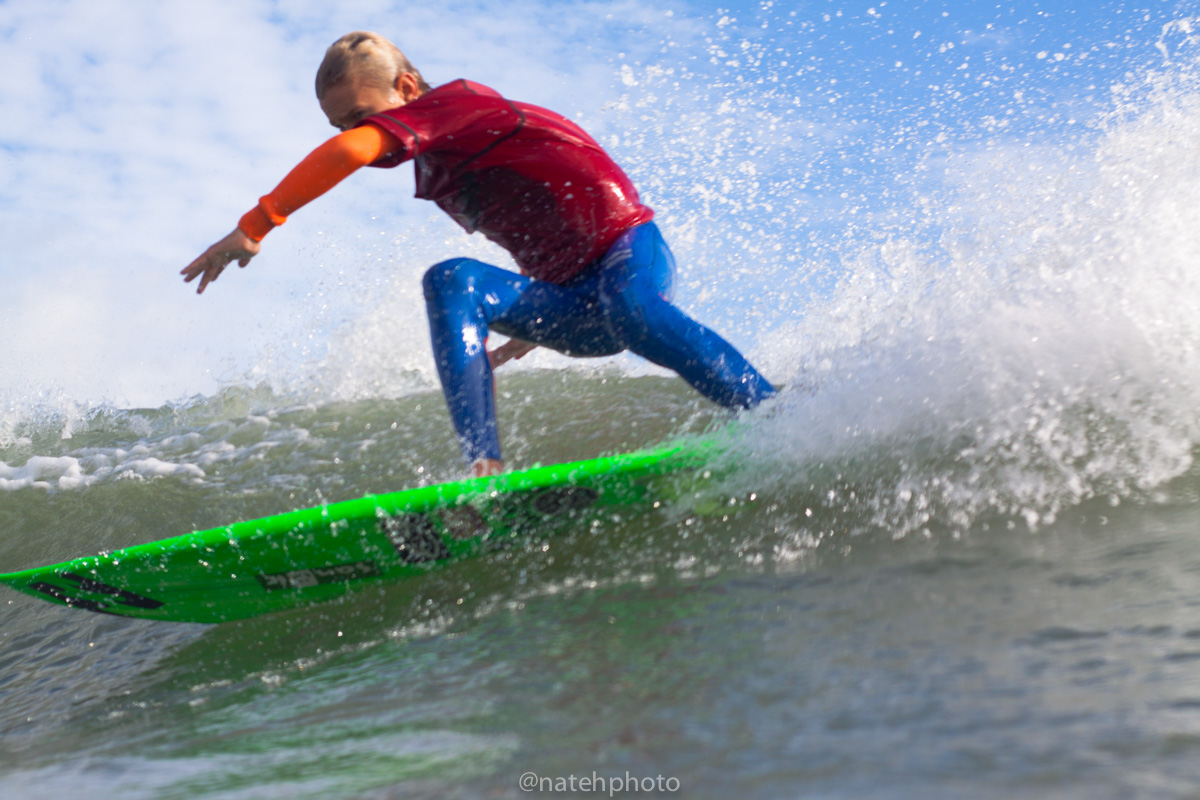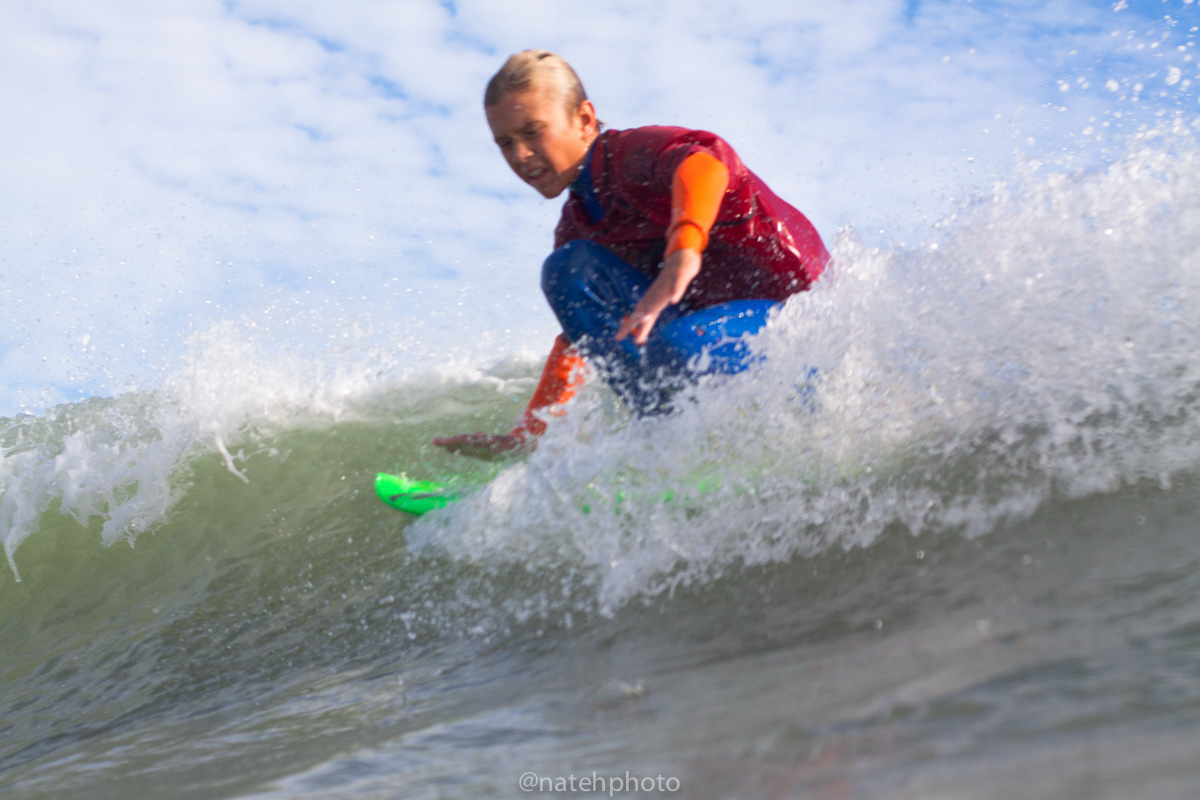 I didn't shoot a ton of the comp itself. I got in for a few heats when the surf looked fun and when there were competitors out that I have already known. It is my goal to not be a distraction as I know that the competitors need to focus and my presence in the water could throw that off if they are not yet used to it. That being said, I will love to meet all the competitors at some point to get photos for you whether its free surfing or in a jersey. Feel free to introduce yourself to me at the next ASF Surf Comp.
A special thanks goes out to Chad Carr and Skye Robinson for all their hard work.
I had a lot of fun! Its great to see the level of competition happening in Florida, keep it up! Thanks to everyone letting me shoot photos of the action. I look forward to next time.
-Nathaniel Harrington
@natehphoto
The comp was missing an important competitor this past week.. her name is Storm Portman. Storm had a severe surf incident very recently and is need of financial support as well as a ton of prayer. I believe that God works miracles thru healing, but also by using what He has given each one of us. If you want to know more please click the below link, if you are able please donate to help her family afford the procedures. Mahalo!
#surf4storm
**Email me about images @ natehphoto@gmail.com and please feel free to share this blog post on all your favorite Social Media accounts.