The Brate Wedding, nothing short of beautiful and fun! The venue for their Ceremony and Reception took place at Rocking H Ranch in Lakeland, Fl.
This Ranch embodies the feel and style of old Florida at its best. From majestic oak trees shading the grounds to old fashioned barns well furbished with antiques and crafty nick-nacks, It truly brings you back to simpler days. A walk on this property is quiet, comforting, and relaxing, making it an outstanding choice as a wedding venue.
Enjoy the photos as we show you the moments of Trevor and Kathleen's joining together as Man & Wife.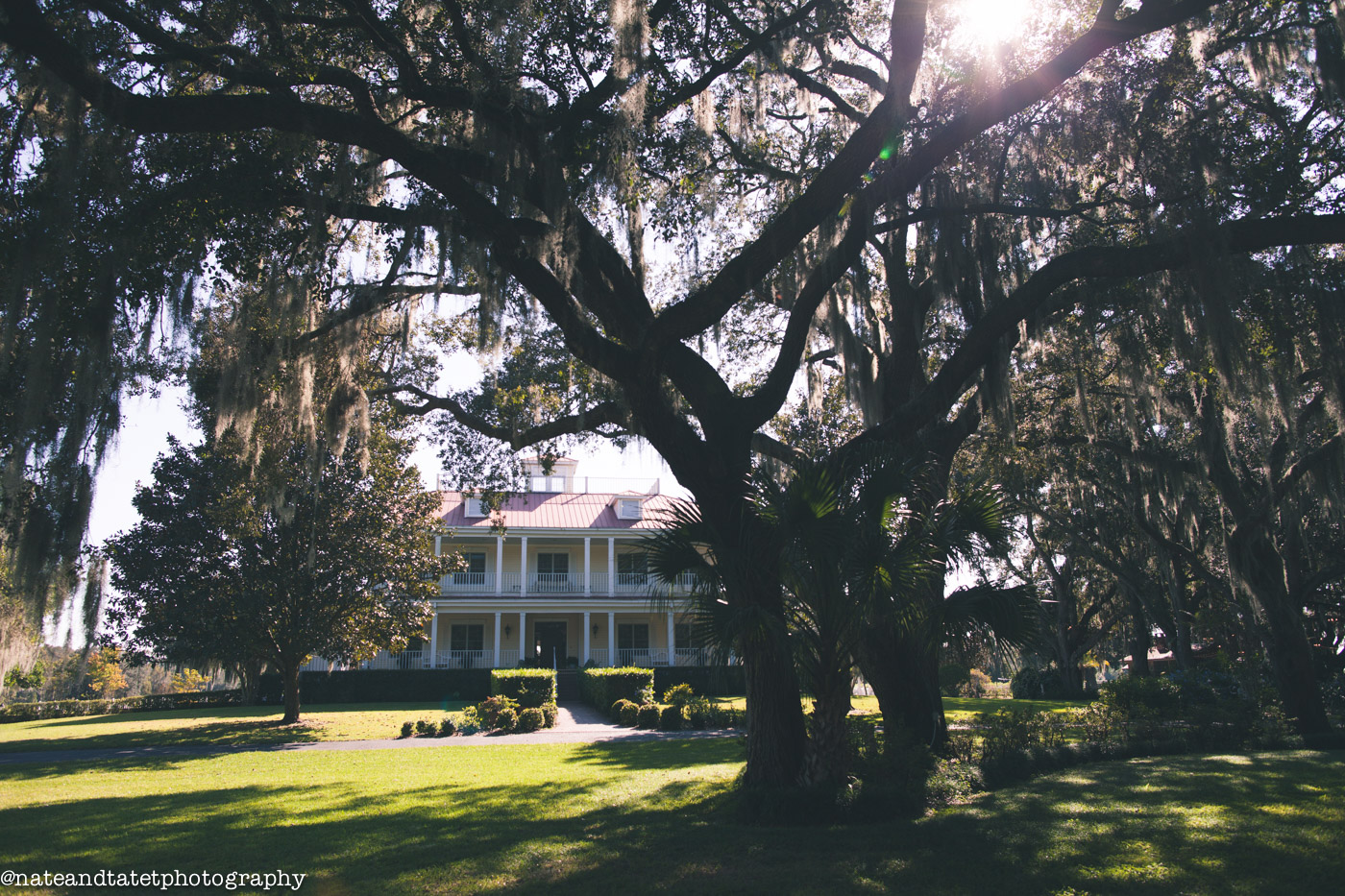 Along with this outstanding venue, this couple was such a blast to work with. From the beginning of the day we soon discovered that one of their main goals was to have as much fun as possible and they certainly showed that with their excited expressions and relaxed demeanors.
Getting Ready!
The Bride and her Bridesmaids enjoying the beautiful morning together.
The time was filled with lots of music and laughter as Kathleen's bridesmaids pampered her from the start of the day.
|| The Dress ||
Purchased from Davids Bridal this beautiful bride fell in love with her dress; and for good reason, it looked stunning on her!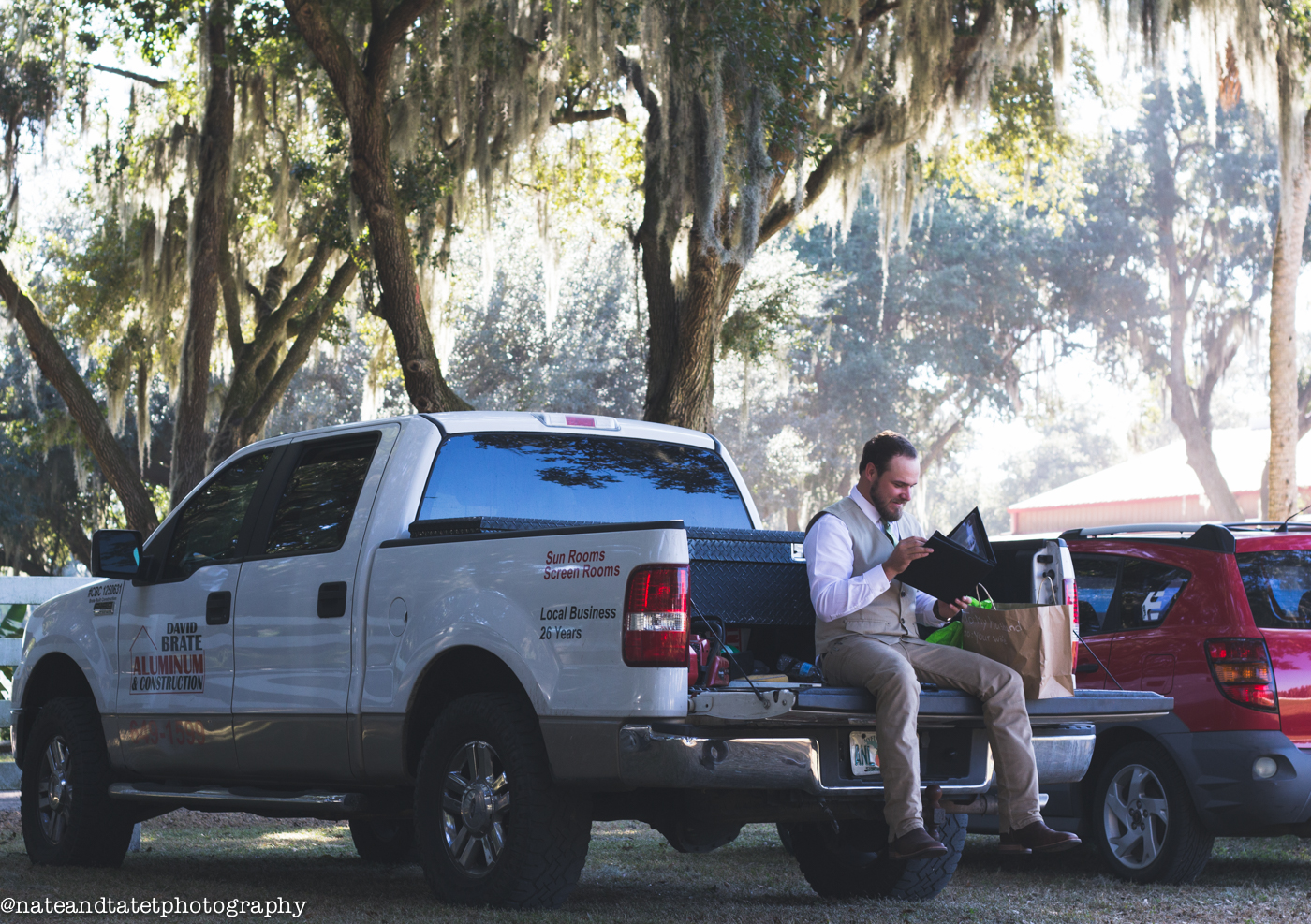 When everyone was dolled up and ready for the big event it was time to capture some first looks with the Bride, her Father and also Brother, but of course with the Groom as well!
Of course Wedding photos are not complete without loads of moments captured of the Bride and Groom. Here are a few of our favorites.
As we all know a wedding isn't just for the Bride and Groom but also for their families. So in honor of that, families photos come without saying!
And finally... the Moment we have been anticipating...
The Ceremony!
At Rocking H
Ranch
there are many choices when it comes to placing
your ceremony
. Trevor and Kathleen chose under the Ranch's main stage, a big
beautiful Oak Tree strung up with flowing silk sheets. Timed with the setting of the sun this backdrop creates a canopy of dancing light, a perfect scene for the start of a
new beginning
.
One of the most special moments of the day was the time that Kathleen and her father were able to spend with one another as they awaited her big entrance.
To accommodate the arrival of the soon to be Mrs. Brate, the Father of the Groom lent his prized Ford, a 1969 F10 "Annabelle", for this unique entrance. These moments leading to the alter became timeless memories between a loving father and his beautiful daughter.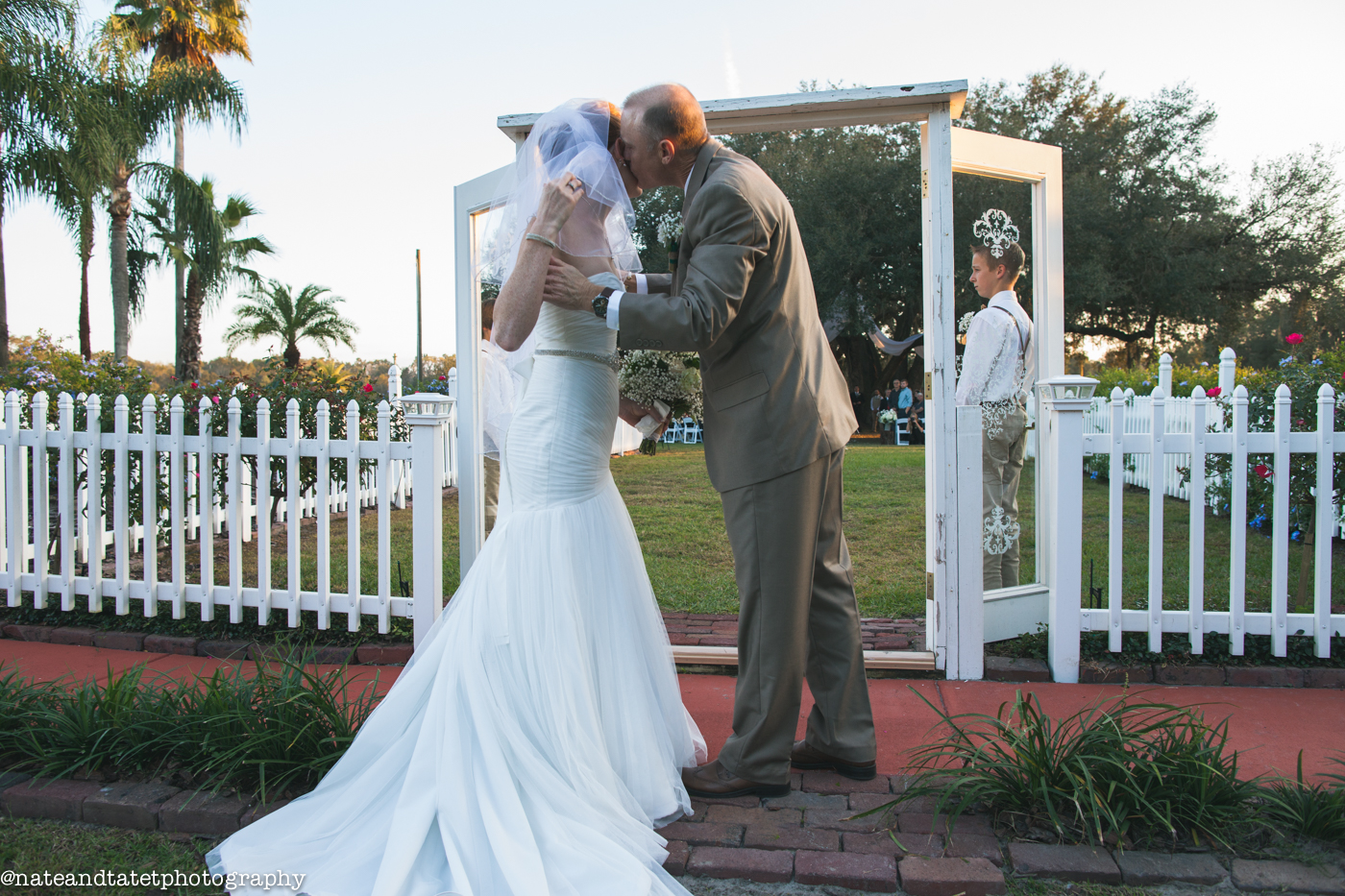 The Kiss! Congratulations to Mr. and Mrs. Brate.
As the guests were being seated in the reception barn, the bride and groom snuck away under the twinkling lights and mossy oaks to enjoy their first moments of being one. The fading daylight ushered in yet another romantic atmosphere for their one of a kind love story.
|| Reception ||
BBQ & Sweet Tea.
Introducing Mr. and Mrs. Trevor Brate!
Fun and Laughter filled the reception hall as the toasts were made and stories were told.
The Send Off!
"Our wedding day was more fun and exciting than we ever imagined it to be. There were so many small details that were special to us, and important people there to support us, that made our day so memorable. We chose to do the first look photos, and that was one of our favorite parts of the day. For a bride to see the smile and reaction on her grooms face is something that photos could never fully capture. We loved every moment of the ceremony and pledging our lives to each other through traditional and individual vows that we will remember for a lifetime. There are too many great memories to write in one short story, as it was truly a day will remember for the rest of our lives. To be surrounded by people who love and care about us so much throughout the day was such a blessing. We are so thankful to have had Nate & Tate photography photographing the day, enjoying every moment, and capturing every memory. We will cherish our wedding photos for the many years to come and will remember the day "like it was yesterday" because of their photography."

-Trevor & Kathleen Brate
11.15.2014
A huge congratulations to Trevor and Kathleen Brate! Enjoy every new upcoming adventure you have ahead as a newlyweds. The wedding was beautiful and the day turned out amazing. We thank you for allowing us to capture your wedding and we wish the very best for you both!
-Nate and Tate